Welcome to the Medway Netball League
We provide opportunities for senior and junior members to enjoy netball in a competitive, safe, and welcoming environment.
You'll find all of the updates you need here and on our social media channels!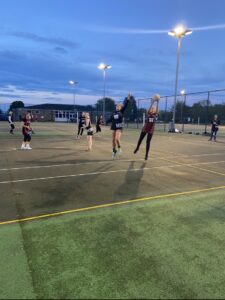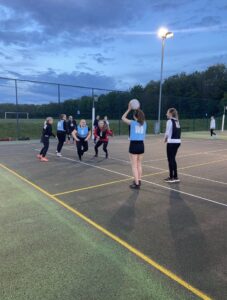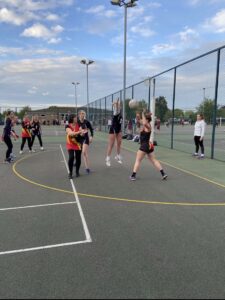 PAM WOOLMER RALLY – 13TH OCTOBER
Closing date: 29TH SEPTEMBER – get your application in soon!
Our founder Pam Woolmer sadly died earlier this year.. Pam's love for netball was the catalyst to her setting up the Medway Netball League. Determined that women should have their own "downtime" from family and work. Over 67 years later  we are proud that   the League is still going strong.
The Pam Woolmer rally is a fantastic opportunity to start the season; be part of a fun evening in a friendly and supportive atmosphere and carry on the tradition Pam started.  In memory of Pam, there will be a raffle with all donations going to Macmillan.
In this year of the family and leagues sad loss it would be wonderfull to see as many teams as possibly joining the rally and celebrating the league that Pam started and was so proud of.
Senior Netball League
Our summer league has 6 divisions with 8-10 teams in each division which play at our central venue. Fixtures are played from Monday – Thursday at either 7:15pm or 8:35pm. Games are 4 x 15 minutes and need a qualified umpire.
Our winter competition has 4 divisions with 8-10 teams in each section. Fixtures are played Tuesdays or Wednesdays, either at 7:15pm or 8:15pm. Games are 4 x 10 minutes and need a qualified umpire.
Junior Netball League
League games are played at Rainham Netball Centre on Saturday mornings. We offer junior umpire training & methods into coaching for members. All players are affiliated upon joining the league.
Games are 4 x 10 minutes throughout the seasons.
Back to netball
Our Back  to Netball group meets on Thursday to train and play. We have two Level 2 England netball Coaches, assistant coaches and qualified umpires to help and support women who want to learn how to play netball. If you are interested in joining, use the contact form below.
Medway Emeralds
For players under 11, Emeralds coach and teach younger players the fundamentals of netball, getting them ready to enter the Junior League Competitions. There are 3 sessions dependant on age running from 9.00am-11.30pm in the Howard School Sports hall.