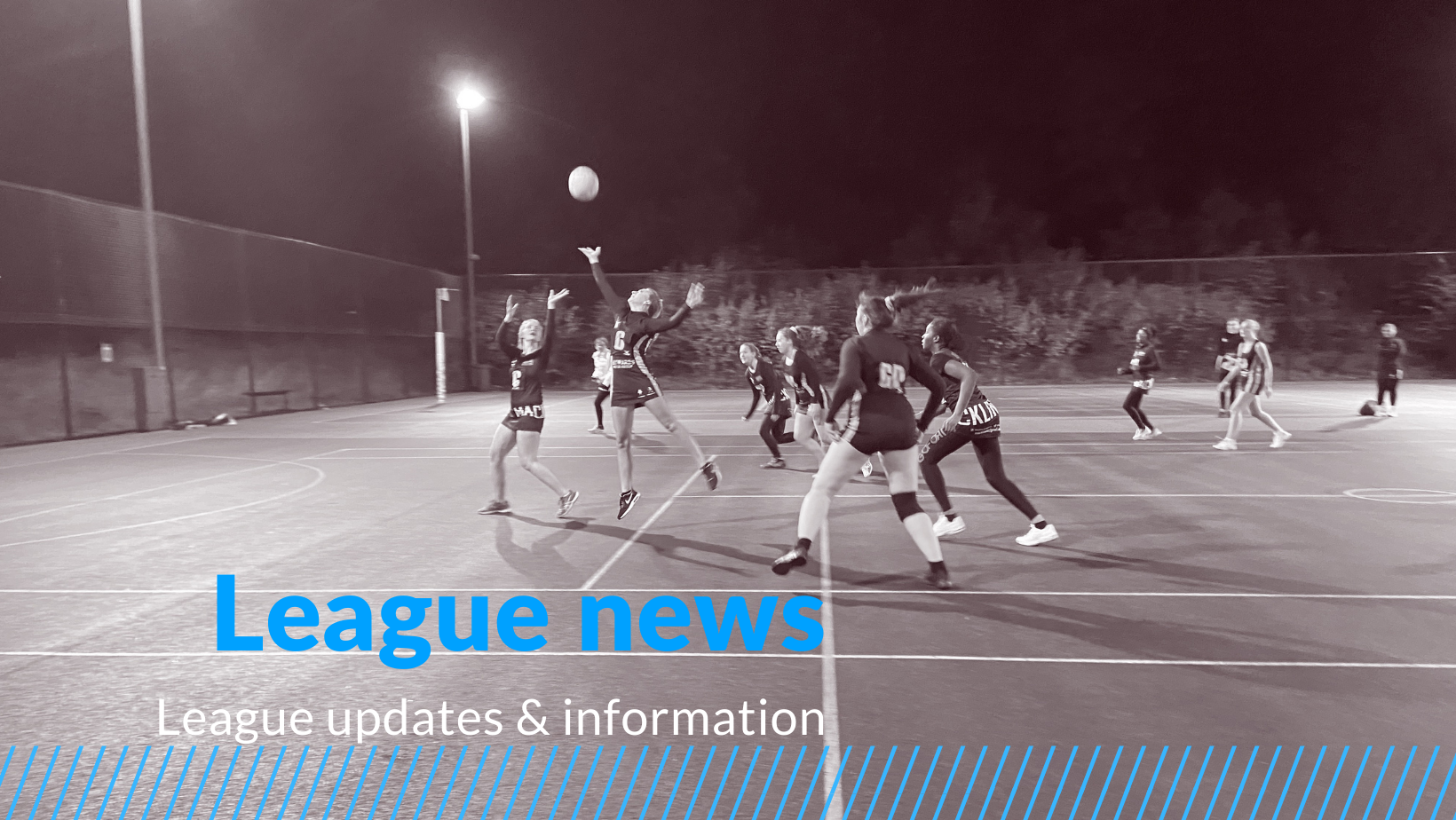 Today is important for us as we try and plan our route back to netball. Grassroots sport can begin and we are pleased to announce that the junior league will return from Saturday 17 April and the senior league from the week commencing Monday 3 May.
Following England Netball guidance, our matches will be friendlies and the maximum time allowed in close contact, on court, will be 1 hour. The modified rules will remain in place and once off the court the rule of six must apply. 
The committee met virtually to revise the risk assessment and plan the return. In both leagues all players are required to use the NHS track and trace app and warm ups must be socially distanced. 
Plans for the junior league & Emeralds return are well underway, and today we will be reaching out to senior league teams to begin the restart process. 
We know some players are anxious about fitness levels and the modified rules. Please be assured the committee, umpires and coaches are here to support you. Teams looking to meet for some training prior to the restart of the leagues should contact Rainham Girls directly & must follow all COVID modifications and risk assessments. 
We hope you are all well, and we look forward to seeing you at the courts soon. 
Stay safe, MNL Committee.
At the Committee meeting this week we discussed the return to netball. There is an agreed plan to put in place as soon as advice from the government, the local public health teams and England Netball permits grassroots sport to restart. At the moment we are not setting a target date but are keeping the situation under review on a regular basis. We will be updating the risk assessment plan in the meantime.
Given the latest situation, there is no realistic prospect of the senior league returning before the end of this winter set of games was due to complete in mid February. Therefore we have agreed to refund all teams their monies, including for any games played before Christmas. Given the disruption, the league will cover the cost of those games on this occasion. Isobel will be in touch with teams
Whilst the junior league operates a slightly different payment system we will nevertheless apply the same principle and will cover the costs of any games played before Christmas. Alison will contact teams
There is still a requirement that Leagues hold an AGM. We delayed ours last October and will now hold the AGM virtually on 1 March at 7.30. Please note the date for your diaries and further information will be sent out in due course. 
We hope that you and your families are keeping well and are managing to do some fitness. In the coming weeks look out on our social media accounts as we launch some fitness activities to join in with.